About Us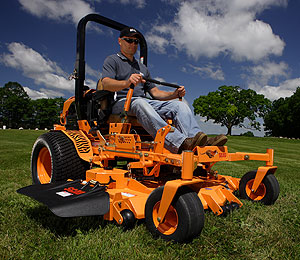 Tait's Lawn Products is a third-generation, family owned business. The business began in 1928 as a feed and seed store, catering to Brunswick Georgia area farmers. In 1966, we continued with feed and seed and also began selling International tractors.
Through the years, we have expanded into outdoor power equipment and chemicals. We became a Scag Power Equipment dealer in 1983, the year Scag started as a company. With our long Scag history, you can be assured that nobody knows Scag mowers better than Tait's! Tait's is also a Scag Pro-Gold Dealer, Scag's highest dealer rating which is only given to dealers who deliver excellent sales, service and parts support.
We are a Shindaiwa Signature dealer and have carried Shindaiwa for over 25 years. Tait's has been a Honda dealer for over 15 years and a Stihl dealer for over 10 years. We only represent the best products and we stand behind them for the long haul.